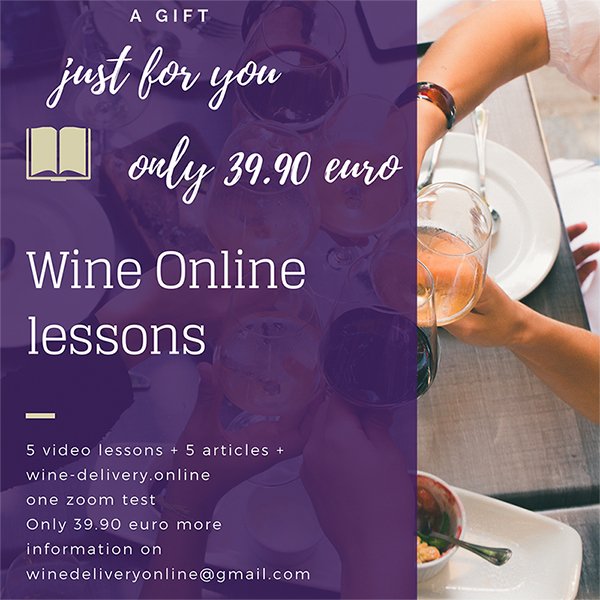 Wine online lessons- easy and compact
We are happy to offer our online wine lessons. Since 2015 I have been making the wine-tastings events than after the current situation we decide to make lessons about wine labels and food and wine matches. Our wine courses will give you information about how to read wine labels and how to choose from all wineries the best for you. We will send you all videos which you can listen to every day when is appropriate for you.
Why do we need this course?
It is no easy to choose your wine from hundreds of bottles on the shelves at your supermarket. We will find all the main appellations and rules about eco, bio, biodynamic and natural wineries. All that information will be easy and it can be advantageous.
Do you know-how was made your wine?
Nowadays, all wineries try many tricks to catch more clients. We have to be more knowledgeable if we want to get the best from our shopping.
Trend or No
We will go deeper into the market trends in the wine products and how to use the trend to buy cheaper and quality products. Wine lovers always have been looking for excellent and quality product.
Wine and food
Wine and food have been our special idea for outstanding dining. Videos contain the best food matches and wine that we can use in our everyday life.
Five wine lessons
White wines- winemaking, bottles, food pairing, grapes and aromas.
Red wines- winemaking, labels, food pairing, grapes and tannins.
Rose wines- winemaking, best wines world wild, grapes and colour.
Trends and best of France, Italy, Australia, New Zealand and Germany.
Sparkling wines- Champagne, Prosecco, Cava and Sect.
The best of all is your taste. But let's know more about our wine love it can give us extra outstanding experience. The online test will be made through video chat for half an hour. Your test can be made as you wish and it will be an informal chat.
All videos have lessons as articles with maps and wine labels pictures. Enjoy your lessons now.

We came for holiday in Cyprus with friends we was looking for activitys in Polis one of the best was we found this lovely lady for wine tasting!Amazing experience ,best quality wines in Cyprus!Thank u Geri Nikolova! We hope see u next year!!
We recently celebrated my wife's birthday with a small group of people in order to also comply with all the restrictions of the authorities and the needs of our guests.
Gery did an absolute outstanding job with her mother to every detail.
We normally only drink red wine, but since our guests may have preferred other types, Gery brought along some whites, roses and reds. Every single one of the wines she had picked tasted outstanding to the point that the following week we ordered one case of each wine she had offered during the wine tasting event. She was exceptional flexible and accommodating to all our needs and asks. Our guest were all delighted. We look forward to our next event, so we can have her again and we would without hesitation recommend her to anyone wishing to experience her recommended wines as one of the very few wine sommeliers in Cyprus.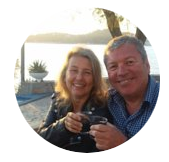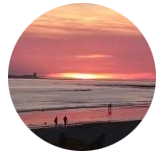 Gery was booked for us via the lovely people at Luxury Latchi Villas, and right on time came to our villa at 6.30pm early in our stay.
We love the Cypriot wine and are always interested in educating ourselves further 😀 It was a relaxing and extremely enjoyable experience – Gerys knowledge and stories only enhanced the visit. From the amazing glasses she brought to swirl the wine in (which we then ordered a set – amazing) and a selection of individual local boutique wines not in local supermarkets, it was perfect .
What a brilliant way to kick the holiday off – with personal delivery of the wine we loved the best . Thanks Gery !
The new service being offered is a bonus for visitors and villa owners and residents. G.is a highly talented young lady with exceptional skills and knowledge. Her abilities will compliment any dining experience.